BenzPay
This is the project that caught the attention of Daimler's board members. We had the chance to meet Dr. Z as well as all the other executives during their yearly meeting. They were extremely impressed, and subsequently what lead me to Mercedes.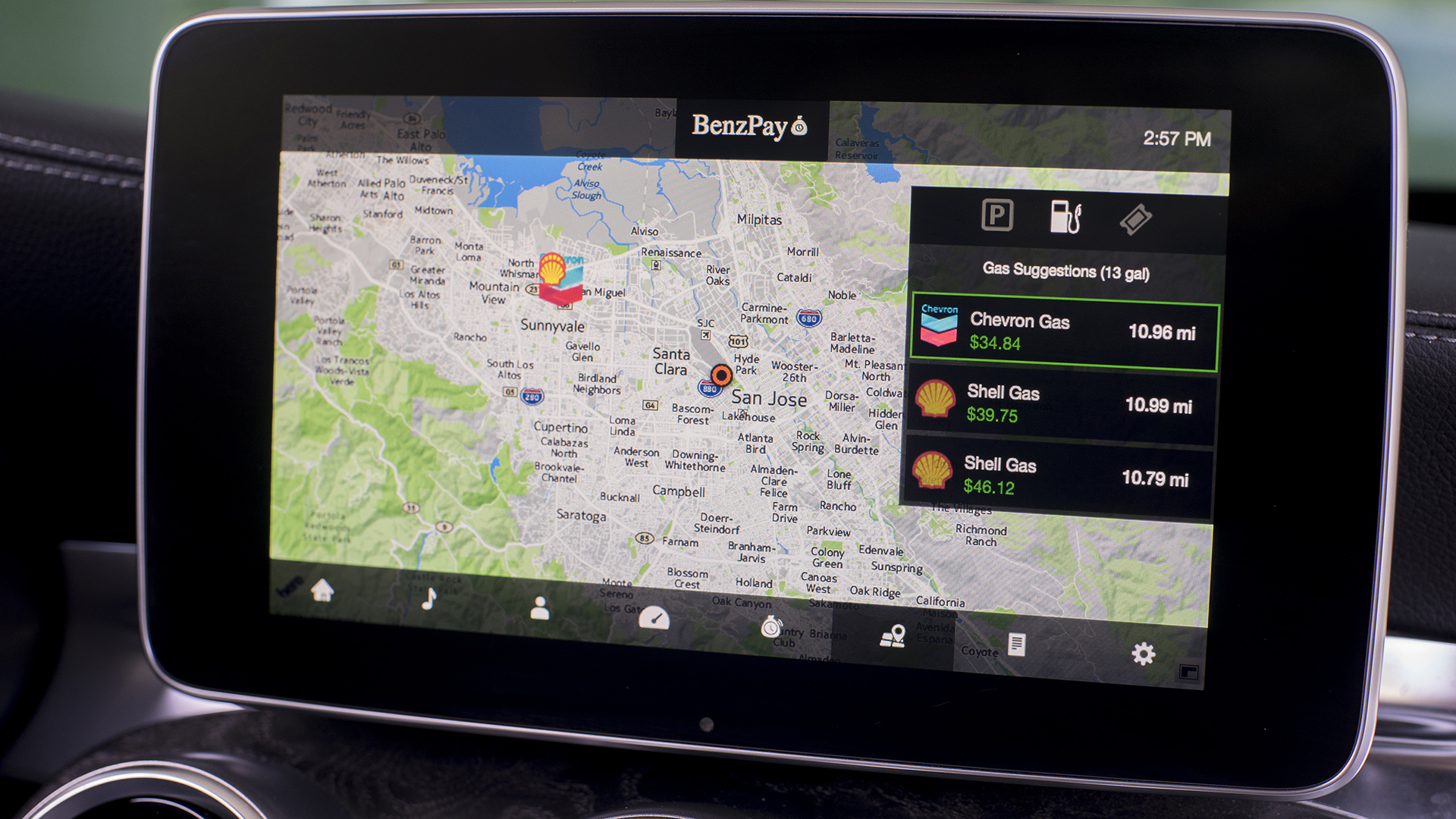 Overview
Topics: Connected Cars, Fintech
Roles: Visual design, Interaction design, Interface design
Tools: Adobe Illustrator, Adobe Photoshop, Sketch 3
Team: 1 designer, 1 pm, 2 engineers

Vision
For the Mercedes driver, time is the only currency that matters. Yet when leaving a parking garage or passing a toll booth, time is still wasted fumbling for coins and credit cards. We're not getting from point A to point B in the fastest way possible. So we created Benzpay to move the point of sale into the car.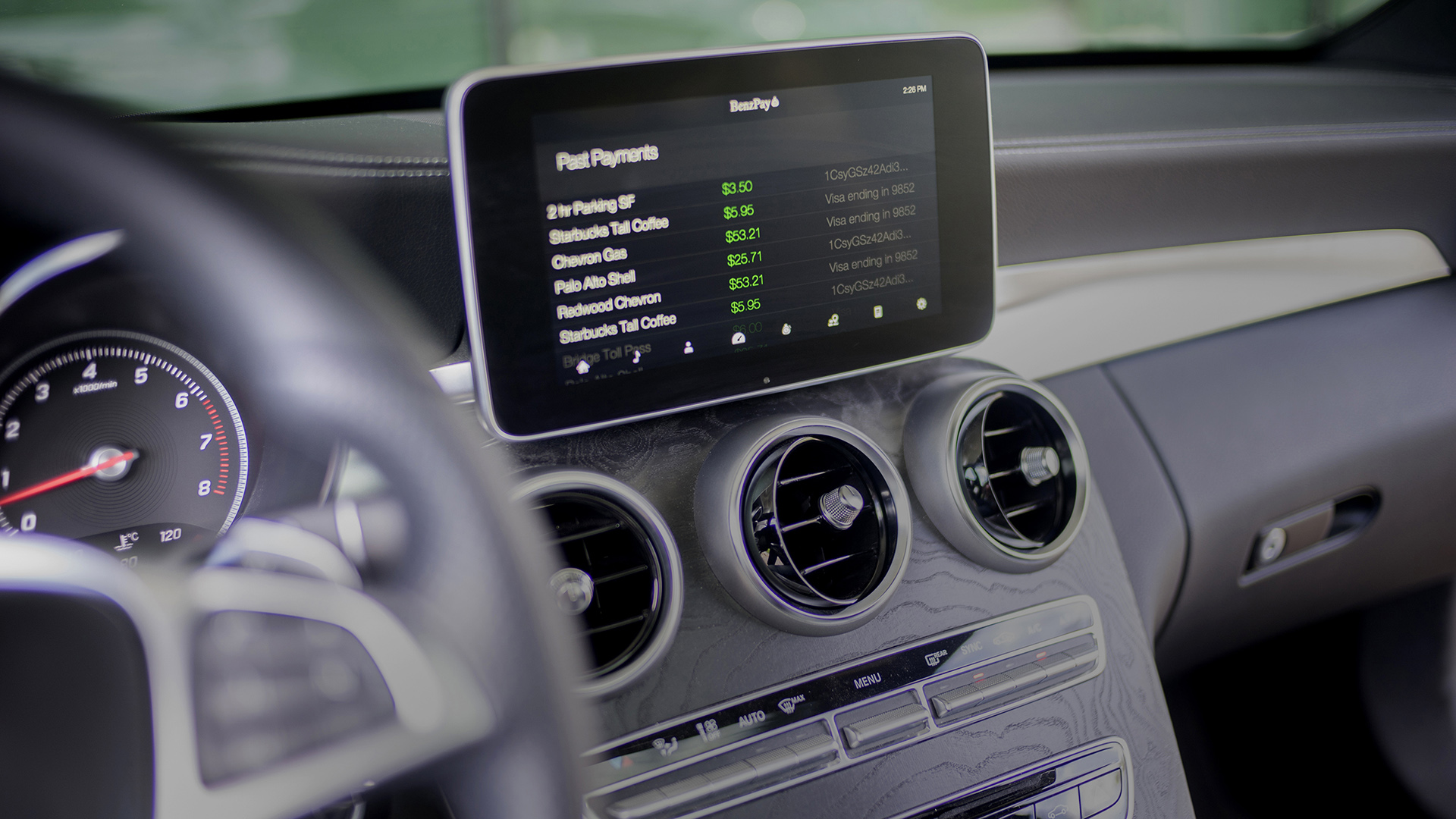 Research and planning
Knowing senior management has a short attention span, I designed our prototype with three clear use cases in mind. Speaking to drivers and industry experts, it became clear gas and parking were two popular use cases. For the third use case, I wanted to pitch something more out there and more memorable.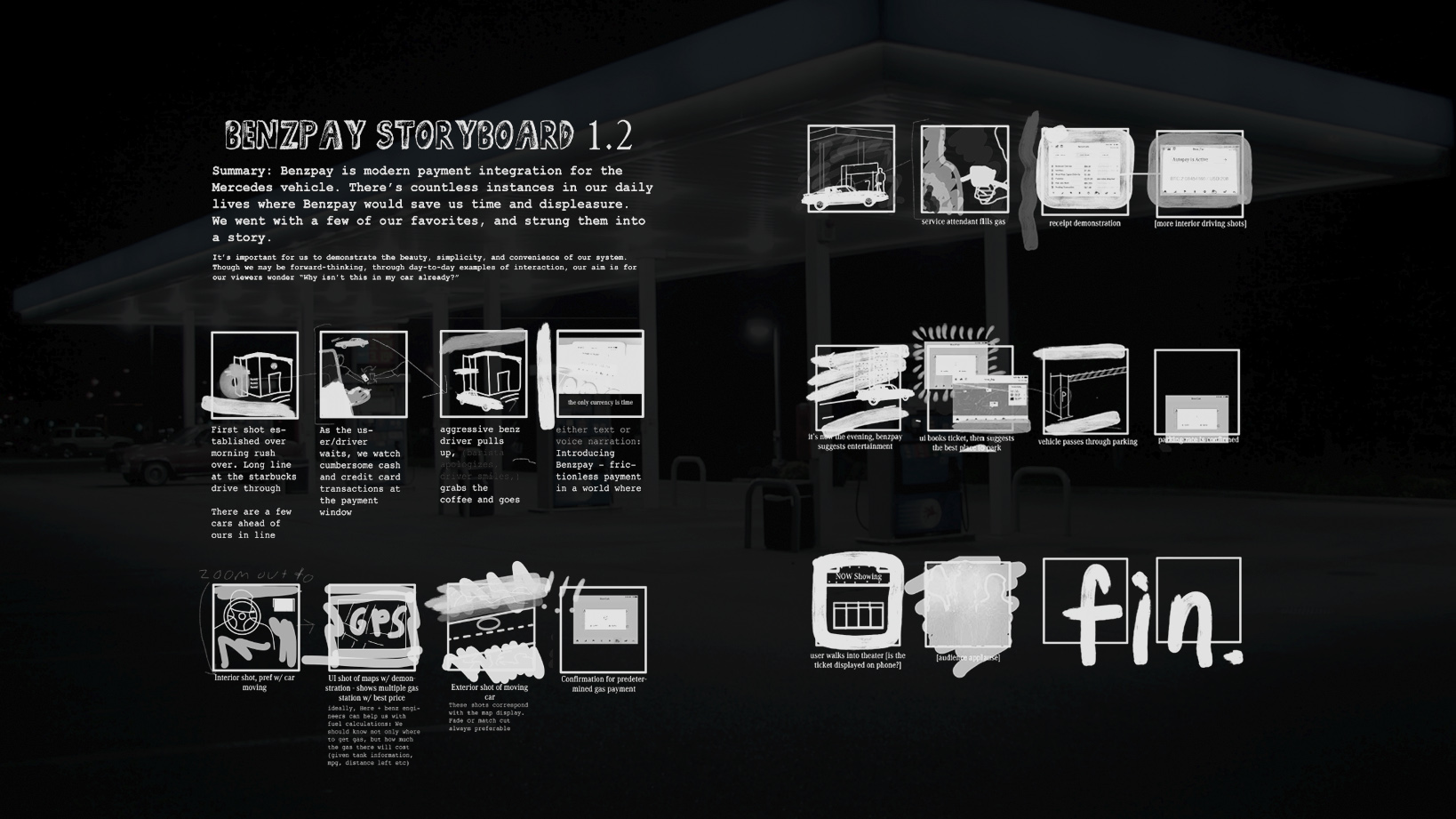 Interaction
Rotating the wheel BlackBerry style makes the selector scroll up, down, in and out of the menus depending on the context of the selector. Shifting the wheel left and right toggles different views like "payment history," "payment preferences," and "nearby transactions."
Product and results
When driving, there's no time to type in amounts and add in signatures. Transactions are triggered based on geolocation, prices are programmatically calculated. Using GPS coordinates to initiate transactions also makes it more secure. In other words, the driver just needs to confirm the transaction with a click of a button.