Mixergy Mobile App
For 7 years, Mixergy has been the site where proven entrepreneurs teach. Working through Toptal, I was hired to research and design their upcoming mobile app.
1. Research: discovering pain points for mobile users
With over 7 years of podcasts and 1000 interviews, it makes sense to move the channel into a dedicated app. But before jumping into the design, it was important to learn more about how listeners use their phones. How do customers use the existing website? Do listeners browse chronologically or hop around between subjects? Do power users and trail users need separate interactions?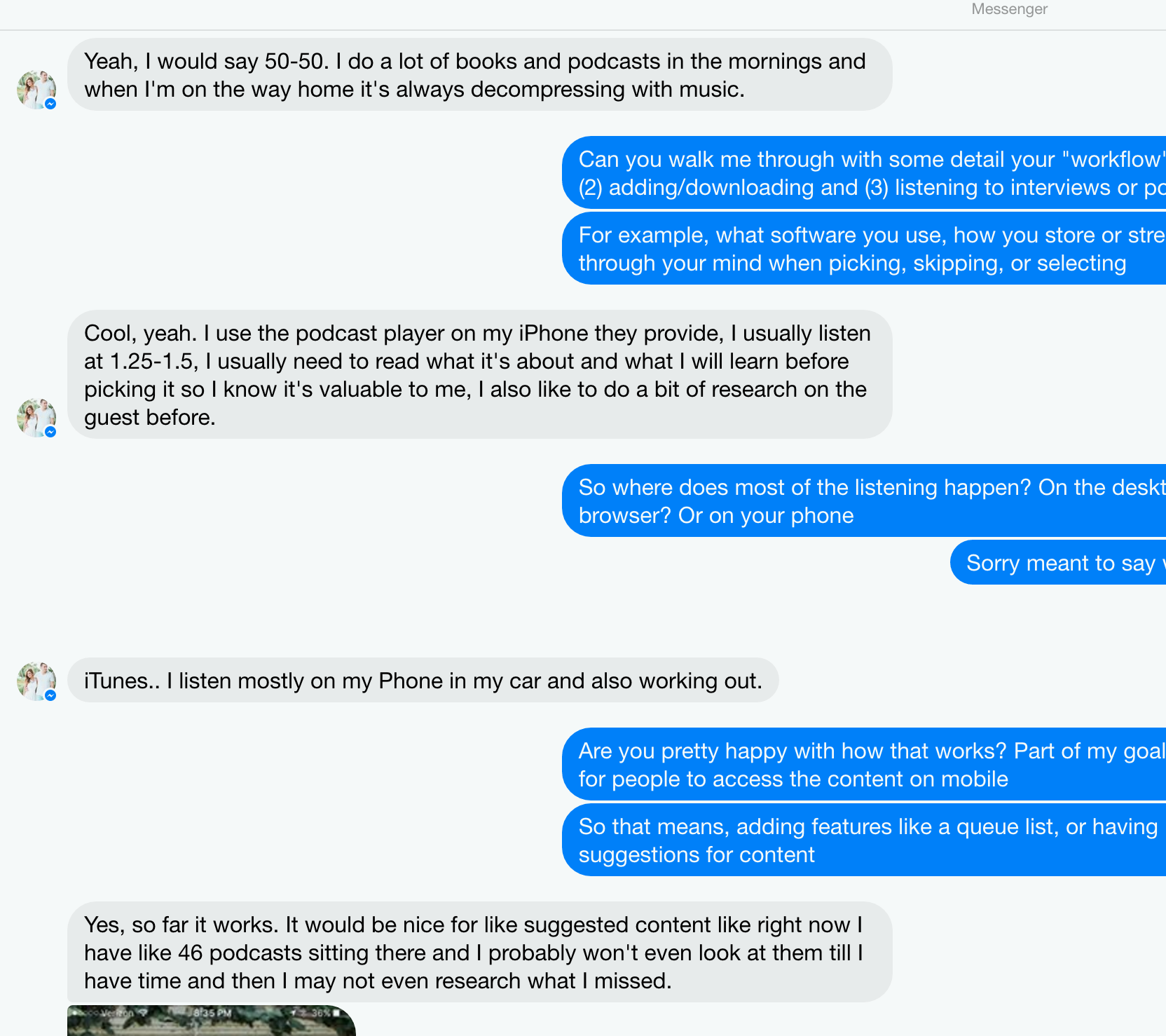 2. Analysis: interpreting findings
After a week interviewing customers through phone and facebook, I started seeing some trends.
(1) Listeners expressed being very busy people - because the majority were business owners, their time with Mixergy was always while doing something else - e.g. driving to work or exercising in the morning.
(2) Existing products didn't provide enough background about the guests starring in interviews - this made people hesitant to commit to a 1 hour podcast.
(3) Many premium users have been listeners for 3 years or more. Over time they loose count of what they've learned. Users could benefit from a way to look back and reconnect with past tracks.
3. Brainstorm: defining convenience
Before investing time in layout and visuals, I wanted to think deeply about experience paradigms. What does it even mean to make podcast listening easier for busy users? I imagined 3 different interpretations of convenience with varying degrees of freedom for the user.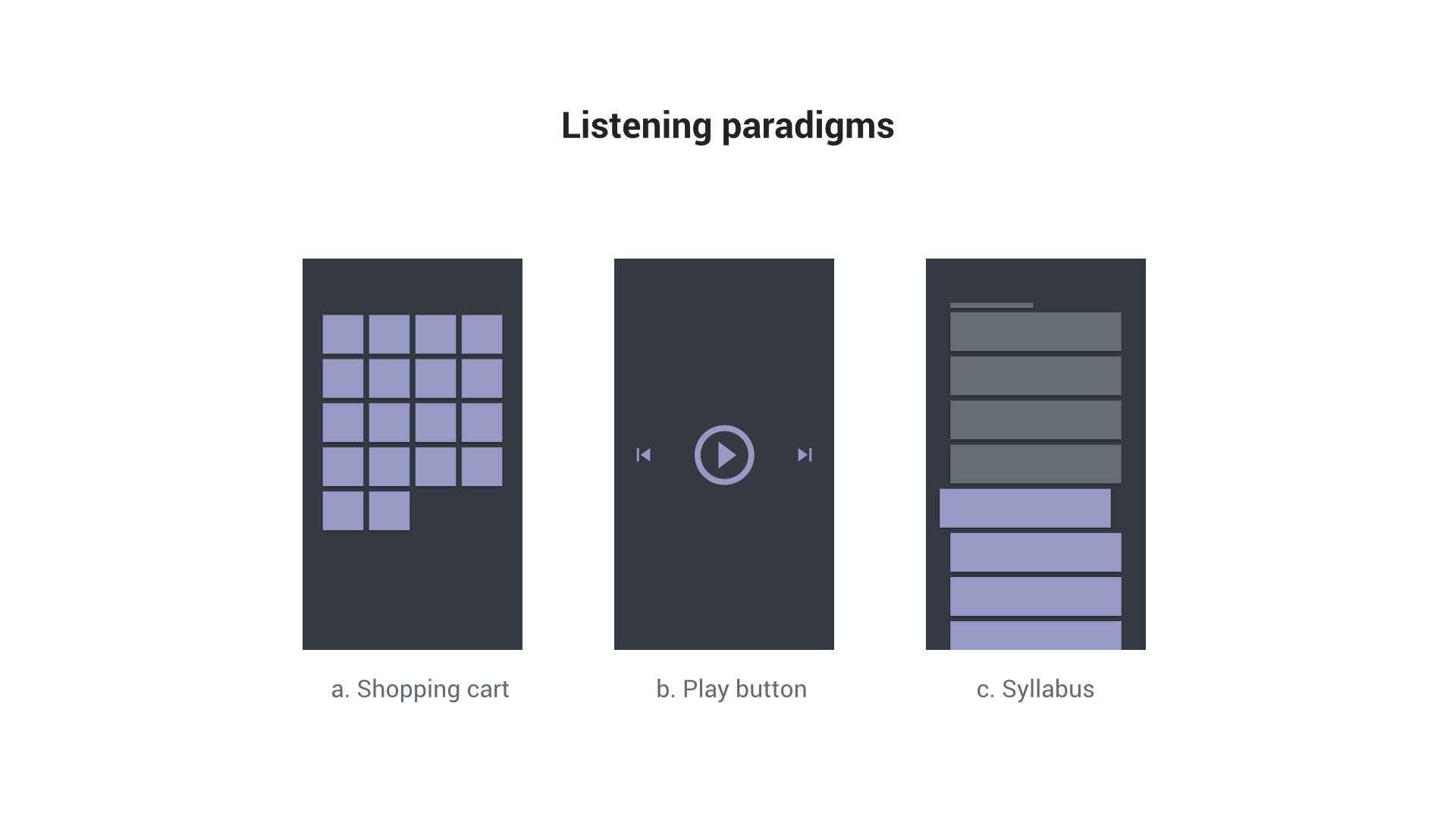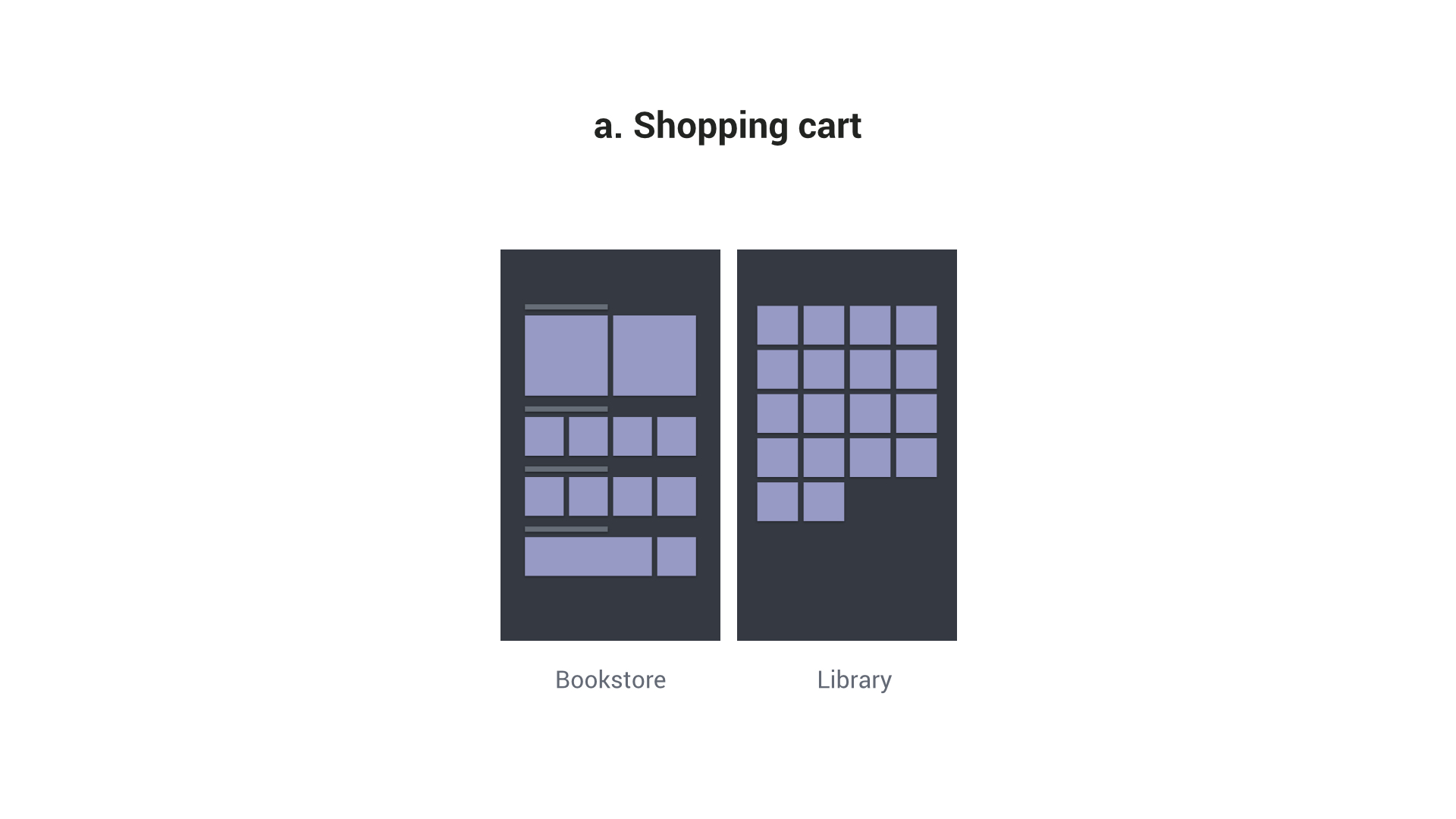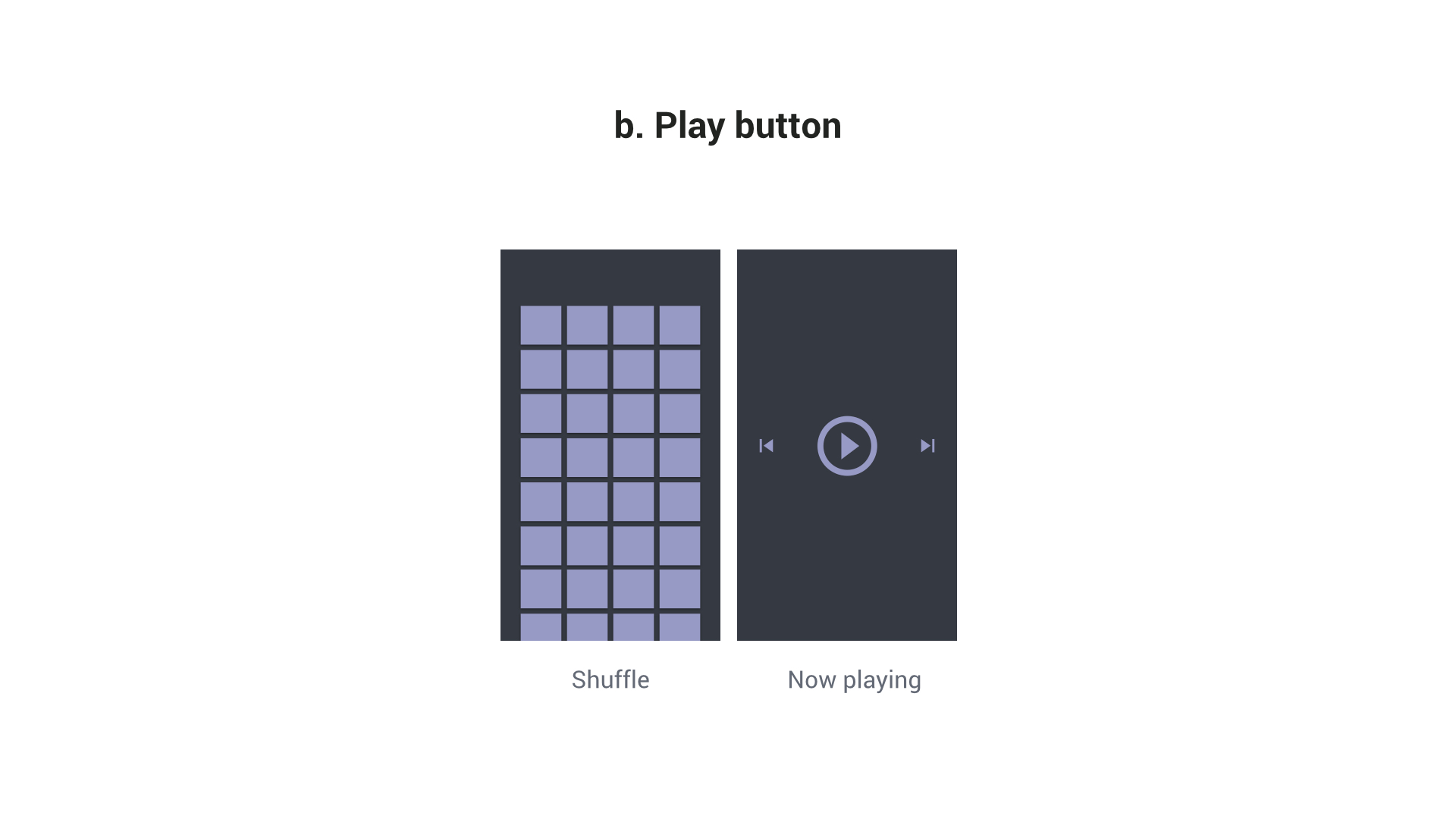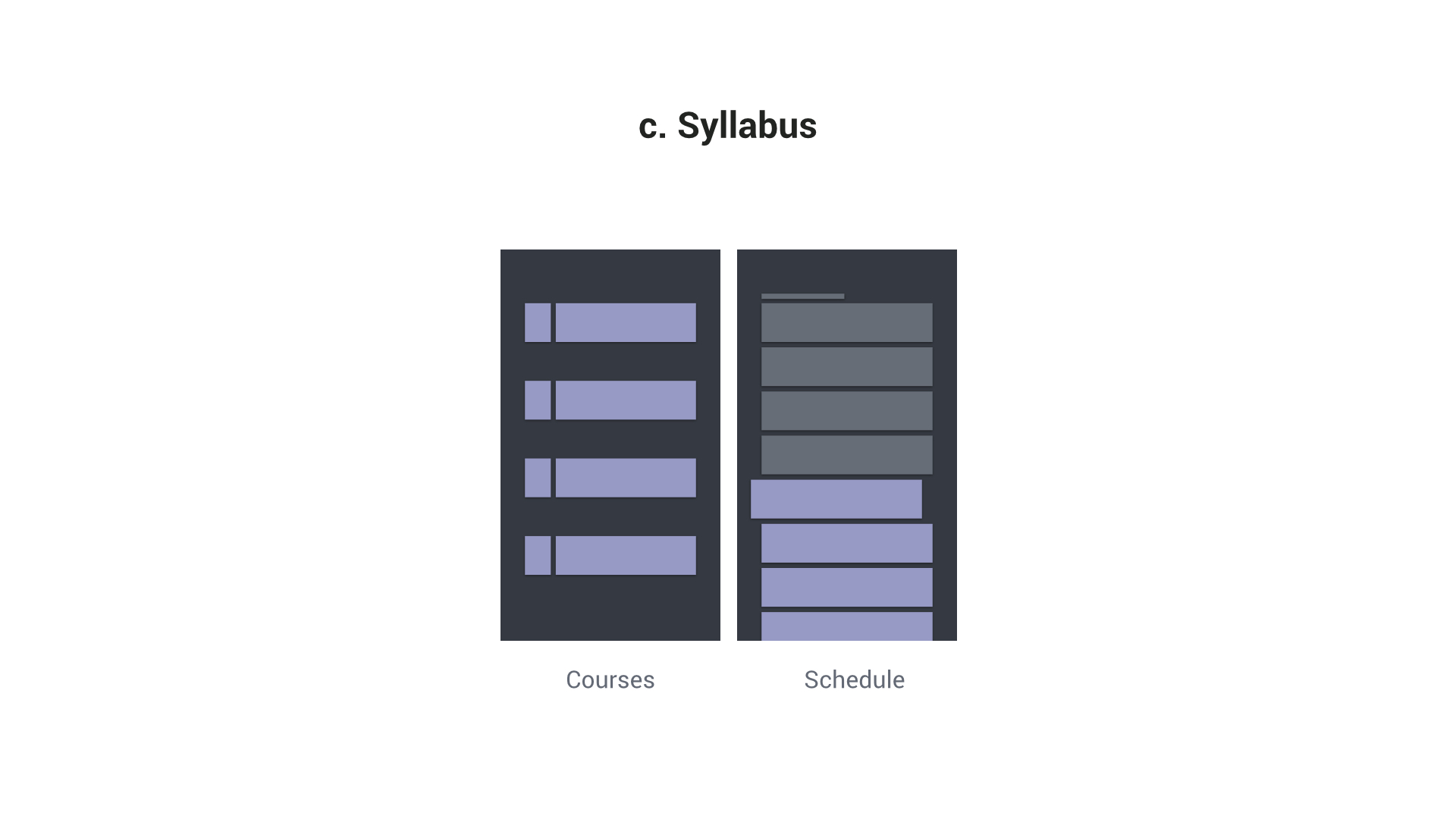 4. Design: feedback and cross platform layout
After considering all approaches, I started laying out the initial sequence of events and defining visual components. Lots of back and forth between me and the dev.