Munchery
Munchery delivers chilled food to your door. It's available in SF, NY, SEA, LA, plus surrounding areas. As one of the two product designers, I took ownership of the mobile experience, conversion and a/b testing on web, and evolving our design system.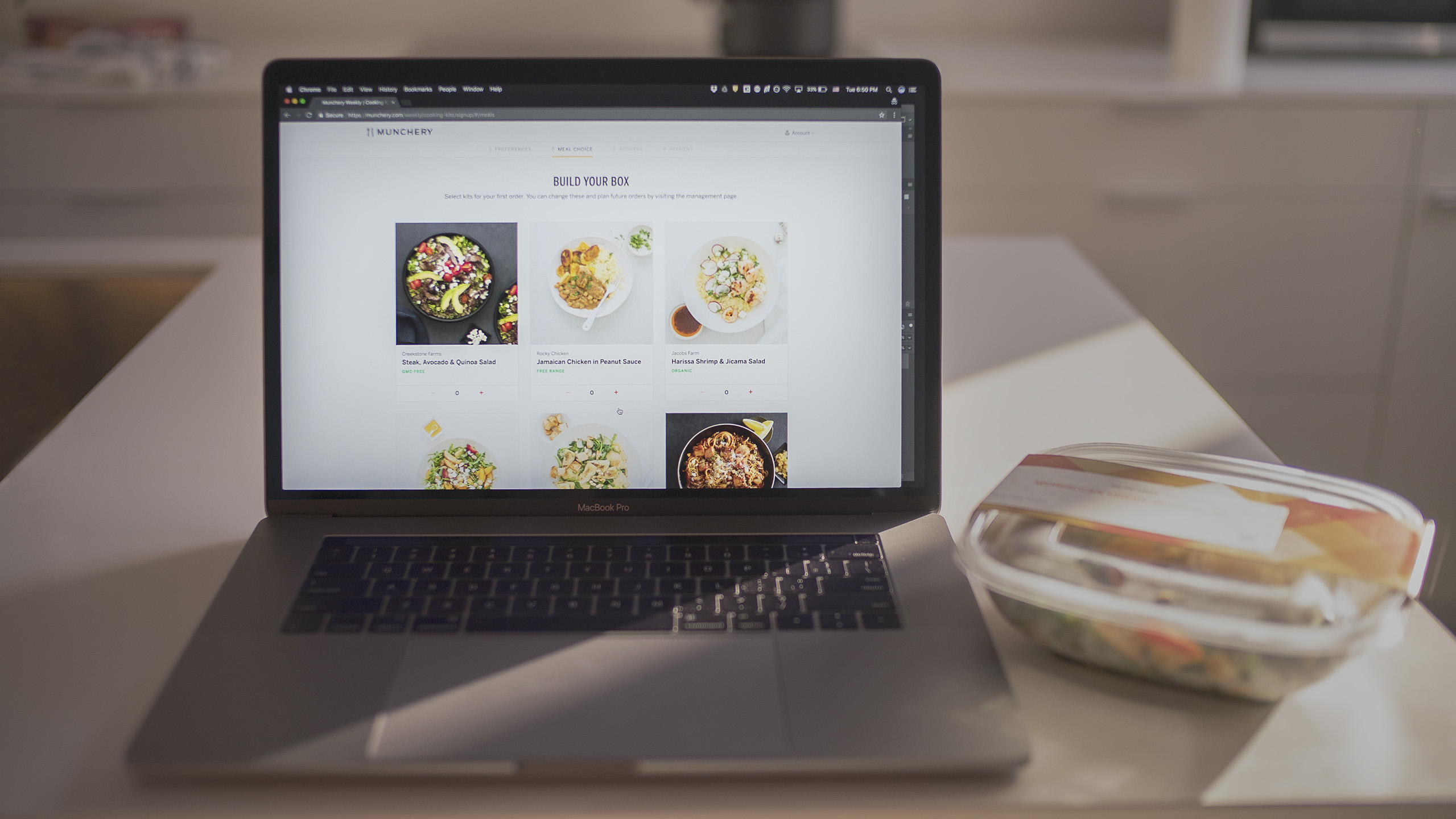 Mobile design
Lead mobile design for iOS and Android. The designers before my time (s/o to them) did a beautiful job laying down structural foundations, creating cohesive icons, defining the warm and friendly design identity (think they even one some award). My personal goal was maintaining Munchery's design reputation and designing a 5 star app. I did find the product needlessly confusing, unclear microcopy, and generally lacking interactivity. Design goals for iOS focused around existing user flows, increasing order frequency, building a rich connection between the user and the food.Although I wanted to make a 5 star app, still proud of 4.7 star rating and top 200 downloaded for food/drink in app store. App primarily used by frequent customers. Gross conversion >90% although for new users very much under 2%.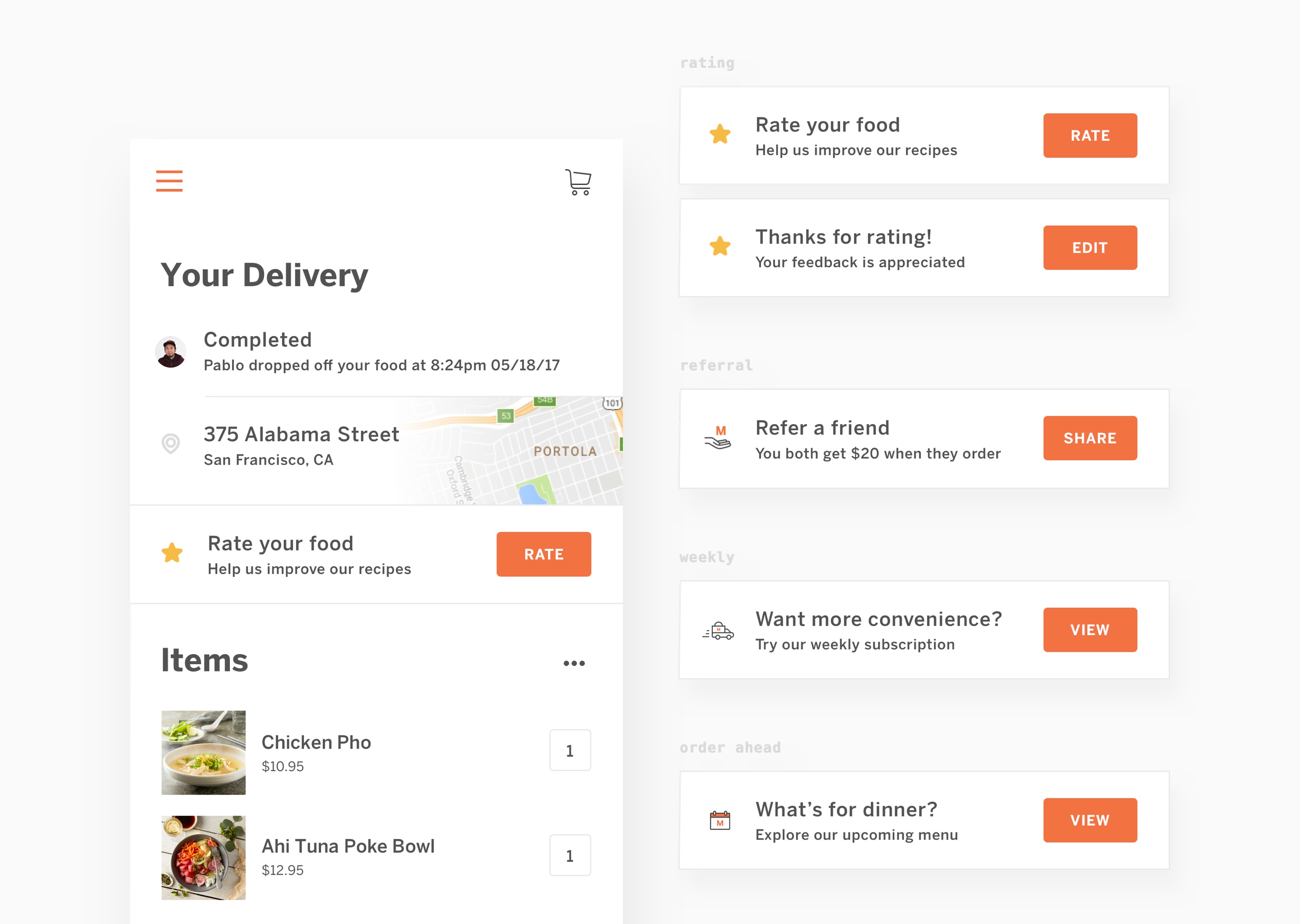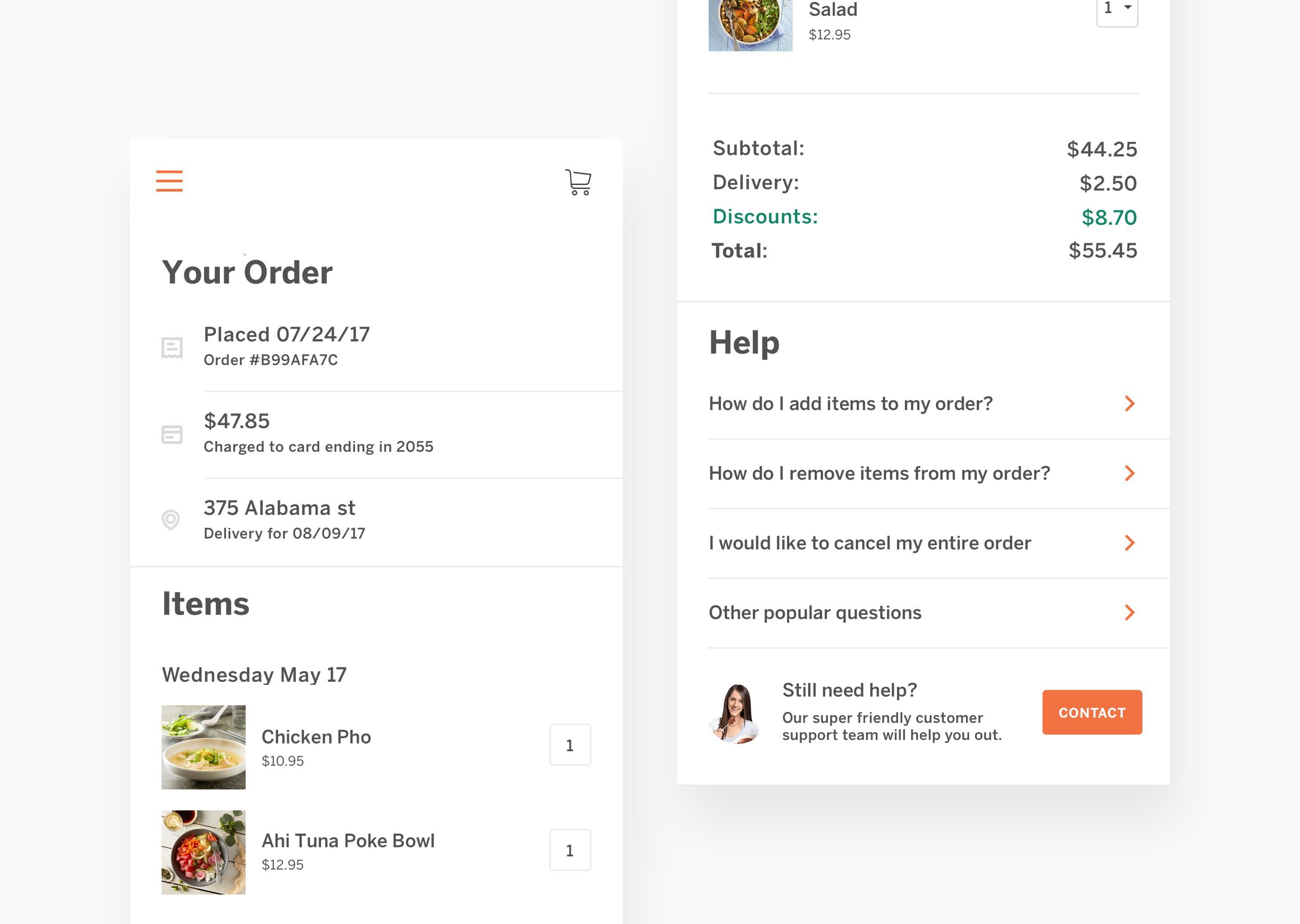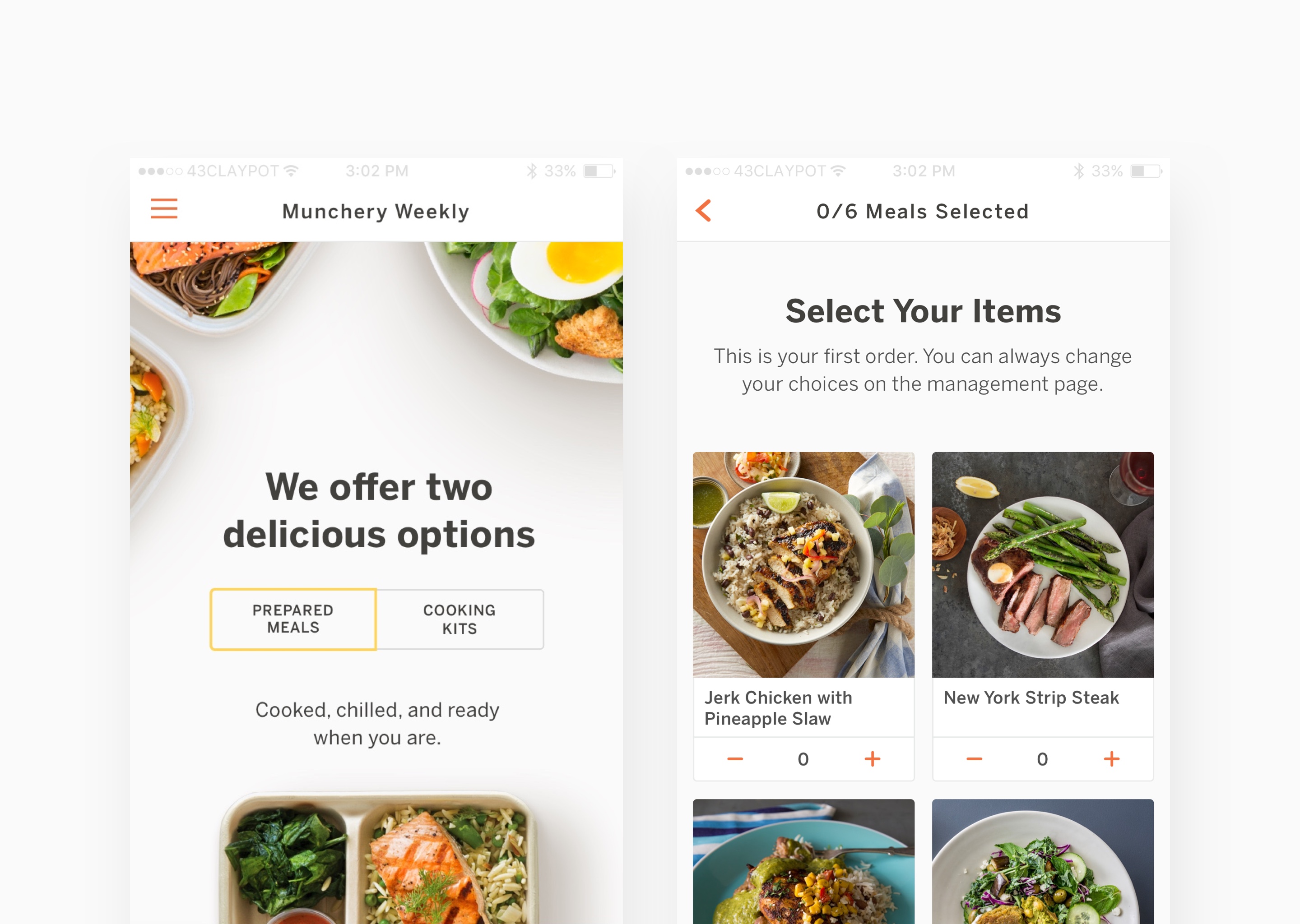 Performance and conversion
Had no experience using data to design when I joined. But soon grew into my area of expertise. Designed and executed dozens of a/b and multi arm bandit experiments throughout different landing pages, menus, checkout pages. Had a lot of fun digging into analytics, forming strategies, designing the variations, and coding them up. Some wins were easy (brought homepage conversion up from 30% to 40% for ~8-10k users/day) while others were counterintuitive flops.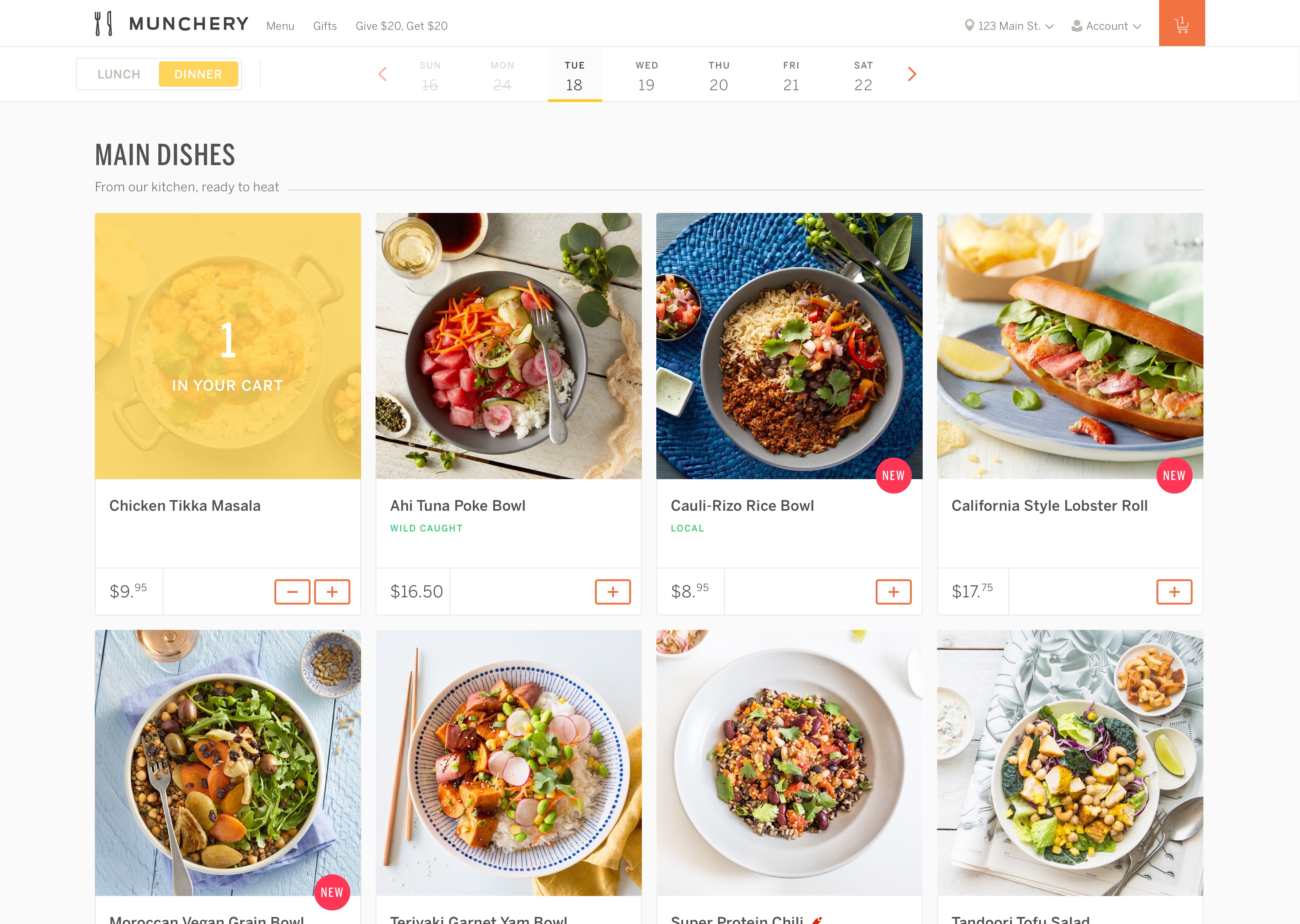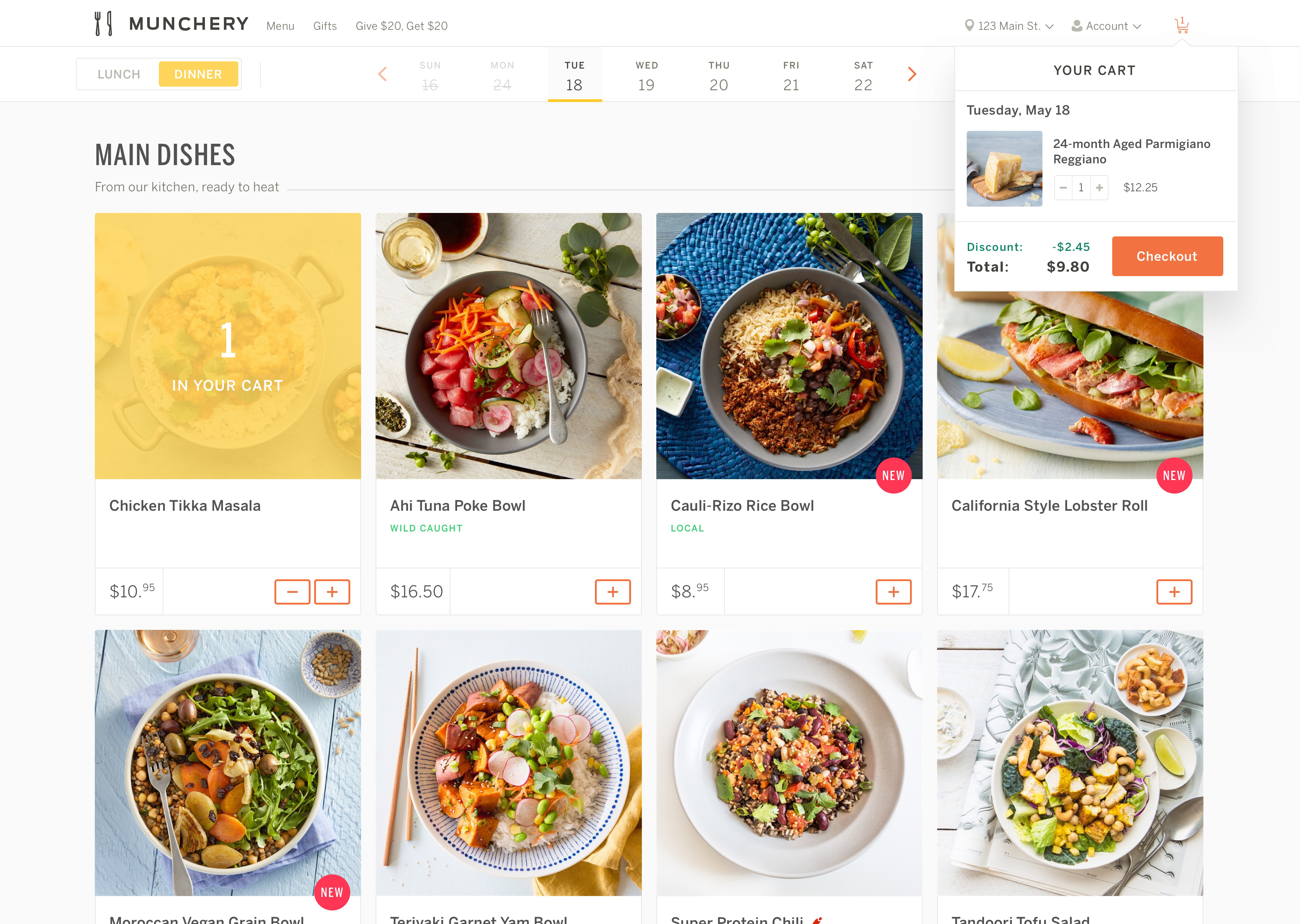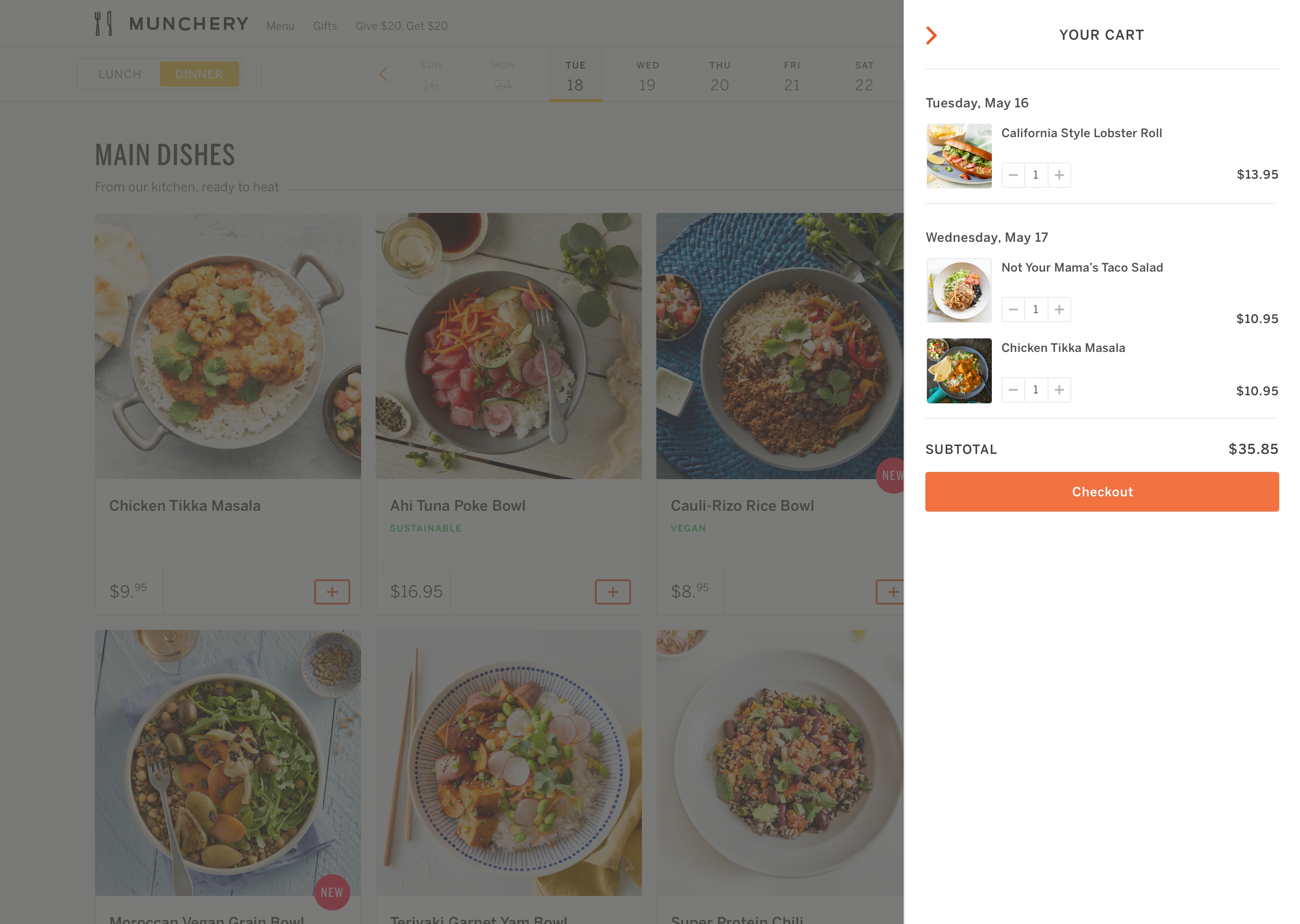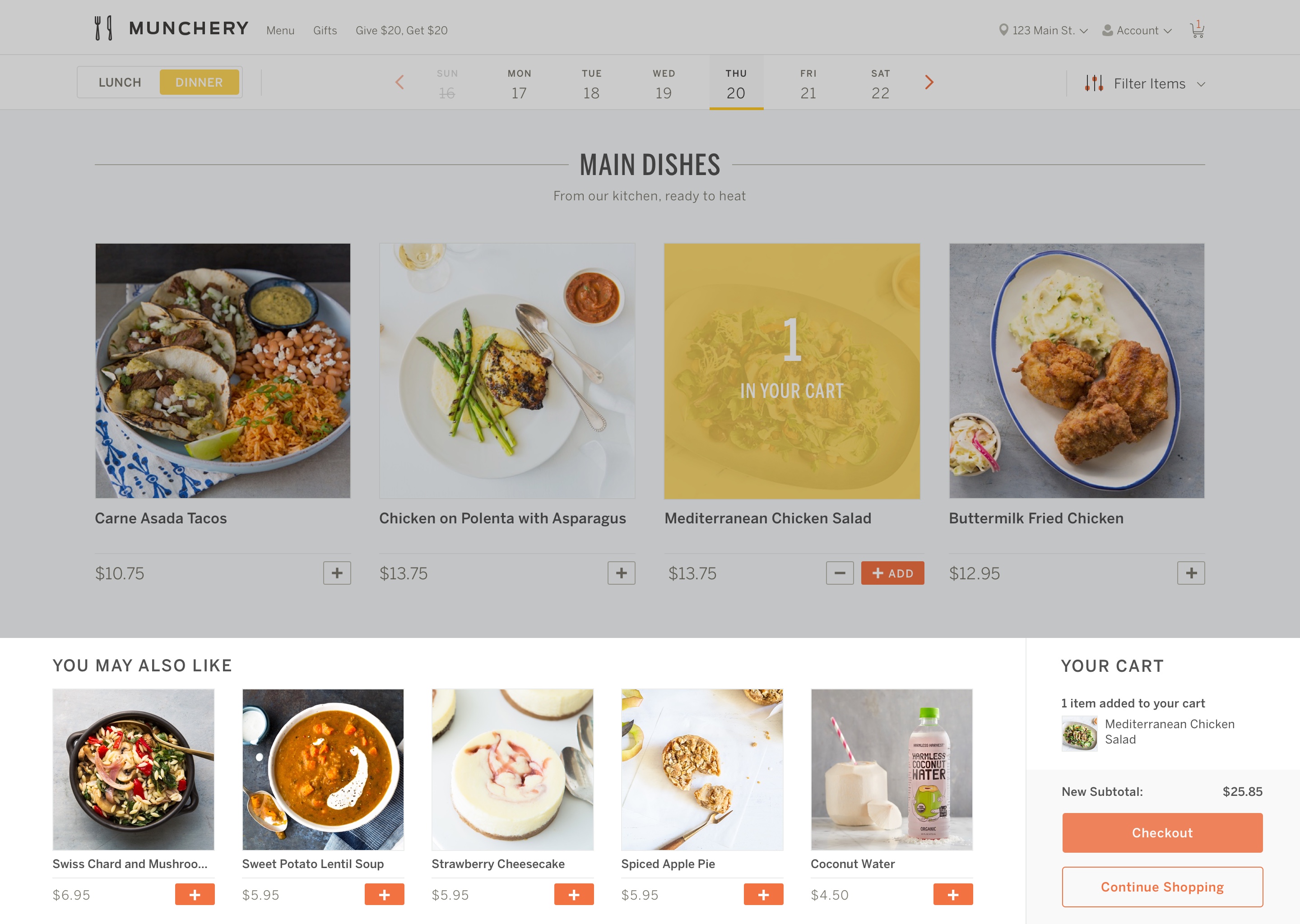 Personal growth
Munchery was a blast. The product was popular enough that my contribution was very tangible and easy to quantify. Yet the office was small enough that I developed unforgettable friendships and was able to refine my craft across so many different types of design.